Sometimes real-life animal friendships are even better than fiction – Tinni is a dog and Sniffer is a wild fox and the two of them are the best of friends.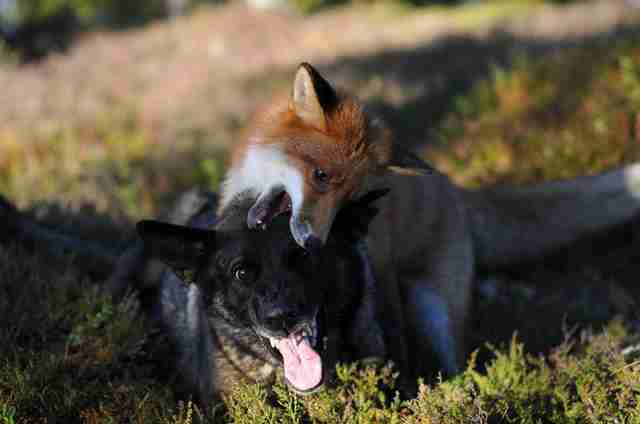 Tinni lives in Norway with her human, photographer Torgeir Berge, who snaps these amazing photographs of the endearing friendship.
It's clear that Sniffer and Tinni don't know they're not the same – the two romp and play just like they've been friends their whole lives.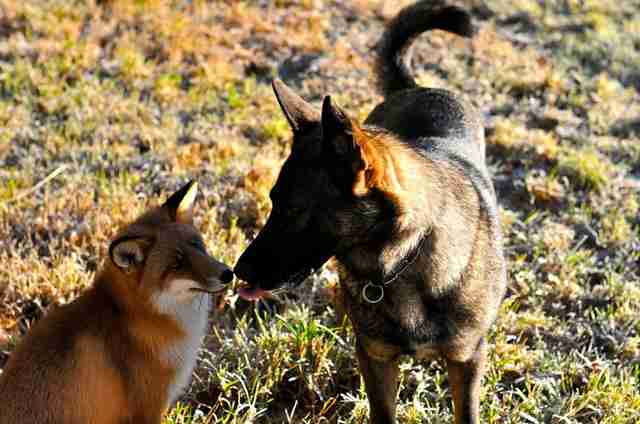 Seeing Tinni's friendship with Sniffer has turned Berge into a strong critic of the fur industry, and of fur farms where foxes like Sniffer are kept in tiny cages before being killed for their pelts.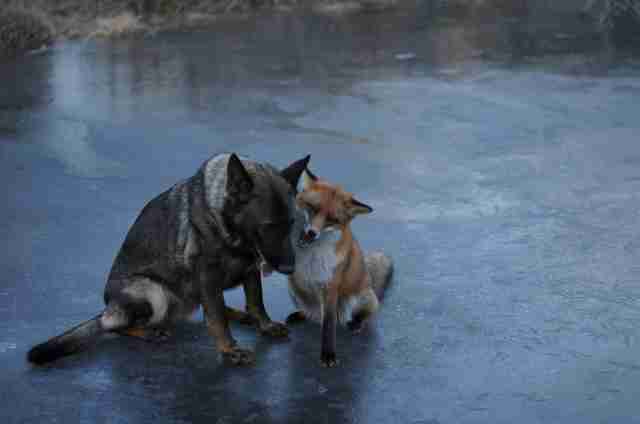 "Foxes are just like dogs in their behavior and personality," Berge wrote in a post on Facebook. "It brings tears to my eyes in pure pain, when I think about the millions of Sniffers … locked inside cages all their lives."
Luckily for Sniffer (and for Tinni) the two of them have plenty of room to explore together, running through the woods near Berge's home in all seasons.
And Tinni and Sniffer don't even seem to mind that they have a human trotting along behind them wherever they go – these two pals only have eyes for each other.